Christmas Holiday - Spinach, Cheddar + Mozz Stuffed Vegan Breast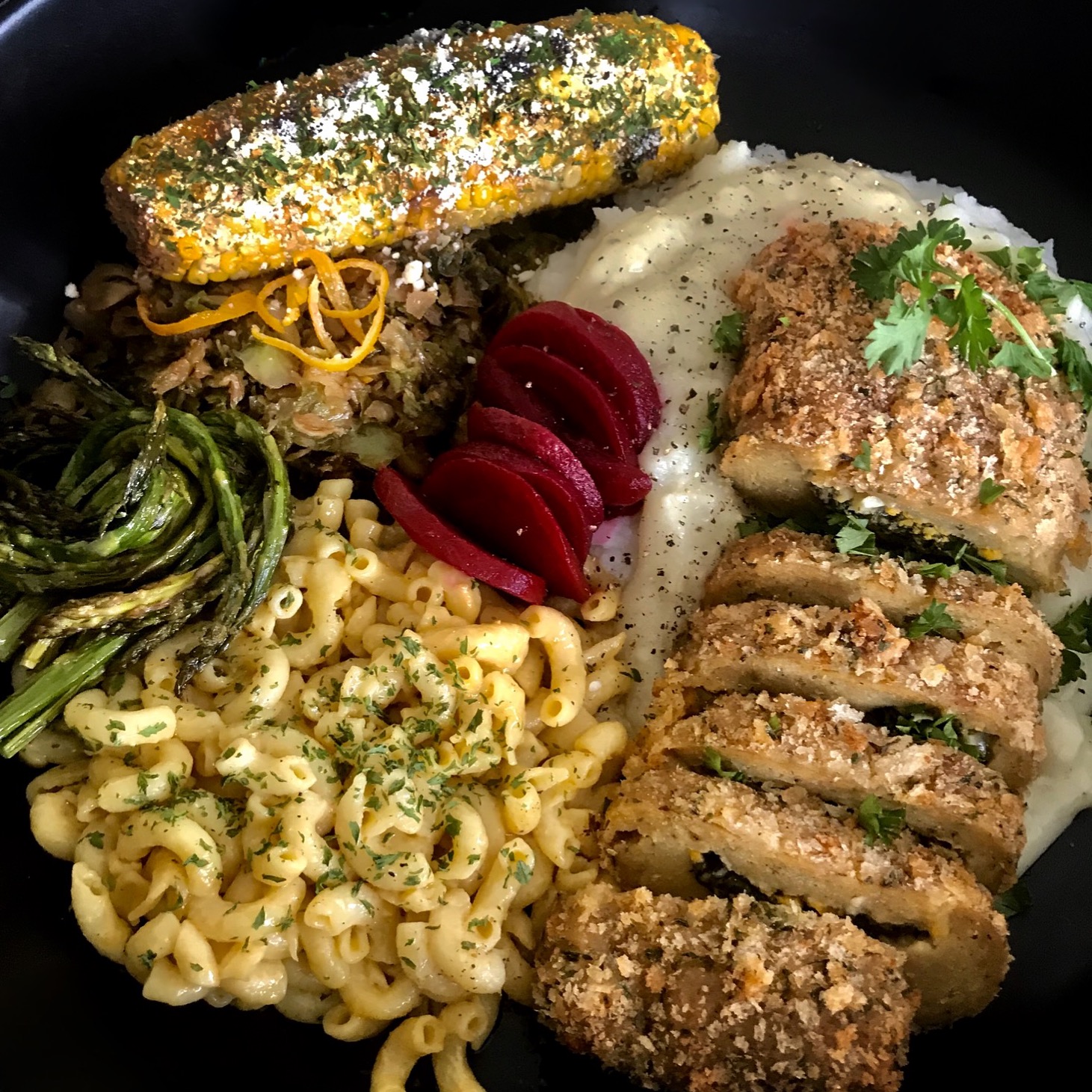 Christmas Holiday - Spinach, Cheddar + Mozz Stuffed Vegan Breast
VERY IMPORTANT: Any new orders as of 12/8 must live in Dallas proper. We apologize for the inconvenience!
This Holiday, enjoy our Spinach, Basil, and Cheddar + Mozz Stuffed Vegan Breast served with:
Broccoli and Cheese Casserole,
Orange and Maple Garlicky roasted shredded Brussels,
Garlic & Herb Mash with a Parmesan Béchamel Sauce,
Roasted Parmesan Corn, and
lé macaroni and cheese!
*serves 2
Frozen food deliveries from December 21 -23.
sold out